This house is a diet free zone in January, I'm afraid. What we do believe in, is plenty of home cooked, delicious and comforting food for what some consider to be the most depressing month of the year. We live with an athlete and its my job to make sure she eats. With the amount of exercise Millie gets, she can more than afford cakes and treats. I would much rather see her eat something homemade than processed cakes and biscuits.
We are also economising this month – The week before Christmas, our food bill (and alcohol bill) came to over £400. Our cupboards are still nicely bulging – all we have had to do is stock up on fruit and veg so we are definitely living on cupboard food this month.
I love Swiss Rolls – Very easy to change the flavour and add interest with just small changes to the main ingredients. I even prepared, baked, cooled, creamed, rolled and photographed this cake within an hour, so its a speedy cake too.
Chocolate cake recipes nearly always say you should use 'good quality dark chocolate' – While I believe in using good quality products, when you are trying to be economical, you use what you have got. I discovered this morning that I had 3 bags of mini Terry Chocolate Oranges still left from Christmas that I had forgotten about (And I wonder why our bill was over £400!) So I used half 'posh' dark chocolate and half chocolate oranges in the cake bit.
Chocolate Orange Swiss Roll
Ingredients
175g chocolate (see notes above)
6 eggs (separated)
175g caster sugar
Marmalade for spreading on the cake
Zest of 3 oranges/clementines/tangerines or 2 tsp orange extract (I use Lakeland's)
1 tub double cream (284ml)
Icing Sugar for sprinkling over
Instructions
Preheat the oven to 180c and grease and line a swiss roll tray/rectangle baking tray with baking parchment so some comes over each end - You will need this to pick it up with when it is just out of the oven
Melt the chocolate either in a glass bowl over a pan of boiling water (Do not let it touch the water) or at 10 second intervals in the microwave - When melted, allow to cool.
Whisk the egg whites until they make soft peaks
Add the sugar to the egg yolks and whisk together until pale and start to thicken
Add the zest of two of the oranges or 1 tsp of the orange extract to the egg/sugar mixture
When the chocolate has cooled enough, add it to the egg yolk mixture. Make sure it is definitely cool enough - you don't want to scramble the eggs.
Add the egg whites to the rest of the mixture
Bake for 25-30 minutes
As soon as the cake comes out of the oven, remove from the tin. The baking parchment will still be attached which is fine.
Bend the cake as if you are rolling it while it is still hot and malleable
While you are allowing the cake to cool for approx 10 minutes, whisk the pot of cream until it is thick enough to spread and stay put. You don't want it too solid.
Spread a thin layer of marmalade over the inner surface of the cake and spread the cream on top
Roll up the swiss roll and sprinkle lightly with icing sugar
http://casacostello.com/2014/01/09/chocolate-orange-swiss-roll/
I'm entering again into Emily's Recipe of the Week – This is a fabulous resource if you are struggling for meal ideas. Click the badge below…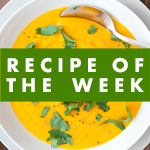 I am entering into this month's Tea Time Treats – The theme for this month is EGGS – I think using 6 suffices? For more entries, click the badge below.