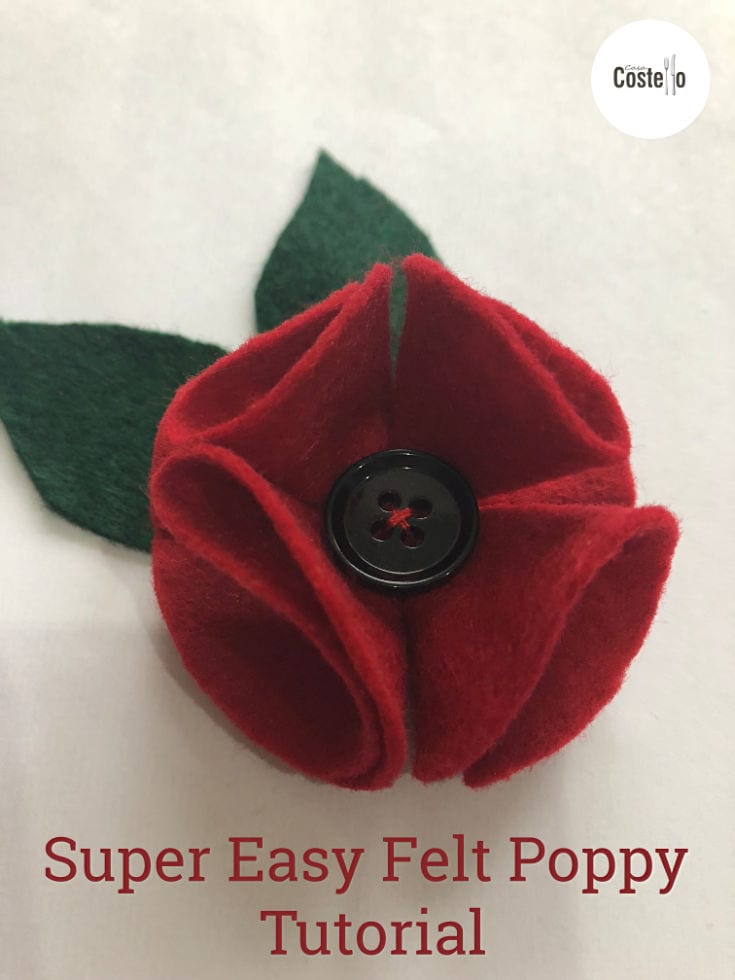 This post contains some affiliate links.
I haven't posted a craft post in ages and have so many to share with you. There's something so satisfying about cosy afternoons and evenings making a project. As always, I'm short of time though so like my crafting to be quick and easy. These felt poppies we are making at WI are just fantastic and so versatile. We are making them as brooches, selling to raise money for our local British Legion association but are also including on a wreath. For the first time, this year, we are taking part in the Remembrance Day parade in our town on the 11th November. If any other groups would like to use the tutorial to make poppies, feel free.
The whole thing started one afternoon at a friend's house where the two of us tried to work out a quick and easy way of making robust poppies. Felt is super forgiving (we definitely don't have time to be sewing hems on any poppies) and they had to be strong enough to hold their shape and cope with a brooch attachment.
We also wanted to make them as cost effective as possible with as little faff as possible. Each brooch actually only costs around 17p in felt plus a button & brooch back
How to make a Poppy Brooch
Cut out 4 circles of red felt – I used a 2 1/4 inch scone cutter as my size guide. Even easier is a circle cutter but I don't have one!

Fold each circle in half, then half again. Make a couple of stitched in the corner so they hold their shape. 

Sew the folded edges of two circles together just up from the corner. Then sew the other 2 circles the same way and sew together.  Just a few stitched in the centre will do. 
We are also part way through making a wreath with these poppies. We haven't attached leaves to all of the flowers as most traditional wreaths. To make the wreath, we have wrapped strips of black felt around a polystyrene wreath, attaching with a small amount of glue and pins. The flowers are added to the wreath by poking a pin through the bottom of each petal.
Pin for later: