Warning! If you are on a health kick, you might want to look away NOW!
When I posted an Instagram picture of this going into the oven, someone described it as 'Heart Attack alert'. This is definitely a recipe for small portions (and its not very often I say that).
It contains 9 Creme Eggs, making it a recipe for special occasions (like when there's a Y in the day ;-))
I must apologise for the pictures – In my haste to get it out of the tin, I broke my cheesecake *weeps* – Didn't stop me from eating it though! I will be making this again, so will update when there are better shots.
And so to the recipe …
Cadbury's Creme Egg Cheesecake
Print recipe
| | |
| --- | --- |
| Prep time | 10 minutes |
| Cook time | 1 hour, 10 minutes |
| Total time | 1 hour, 20 minutes |
| Meal type | Dessert |
| Misc | Serve Cold |
| Occasion | Birthday Party, Easter |
Ingredients
600g Soft Cream Cheese (Full Fat)
200g Caster Sugar
1 heaped tablespoon Plain Flour
pinch Salt
1 tablespoon Vanilla Extract
3 Egg Yolks
2 Medium Eggs
1 tablespoon Double Cream
9 Creme Eggs (unwrapped!)
Directions
1.
Using an electric mixer, if possible, whisk together the Cream Cheese, sugar and vanilla for 3-4 minutes until starts to thicken
2.
Add the flour and salt and mix in with a spatula
3.
Whisk the eggs in a jug until just broken down and add a little at a time to the cheesecake mix until well combined
4.
Add the double cream at the end and mix through
5.
Pour into a lined 8" square tin (Not a loose bottomed one) and place this tin inside a 10" square cake tin (or large oven dish - again not with a loose bottom)
6.
Bake for 30 mins and remove from the oven (It will still be wobbly)
7.
Pop in the 9 creme eggs (They will sink) and continue baking for at least another 30 minutes or until the top is going golden brown and it has stopped wobbling.
8.
Remove from the oven and allow to cool at room temp - Continue to cool in the fridge for at least 3 hours
9.
Serve in small portions and make no plans to move for the rest of the evening!
It's been a while but I'm entering this cheesecake as my Cake of the Week entry – I'll add the linky in case anyone else would like to show off their creations – Feel free to pinch the badge and show off your entry …
I'm also entering this into Emily's Recipe of the Week – I hope next week her roundup features 'Heartattack Inducing cooking' 😉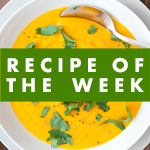 Mister Linky's Magical Widgets — Thumb-Linky widget will appear right here!
This preview will disappear when the widget is displayed on your site.
For best results, use HTML mode to edit this section of the post.